SAT., SEPTEMBER 23, 2017

22nd at WMMP


Retired on Lap 50 with Mechanical Failure
---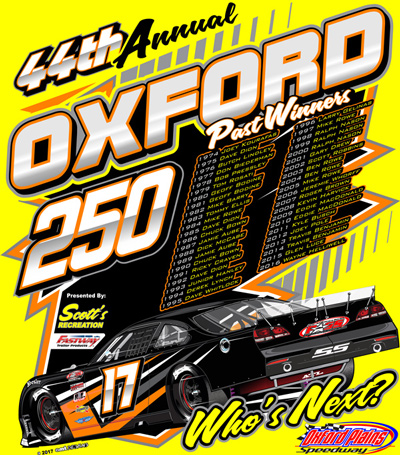 SUNDAY, AUGUST 27, 2017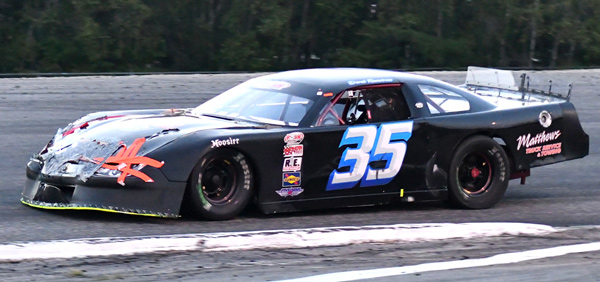 7th at THE OXFORD 250

Lindsay
Ellison Photo

Lindsay
Ellison Photo



Lindsay
Ellison Photo
---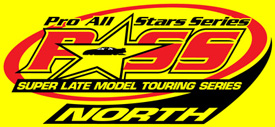 FRIDAY, AUGUST 4, 2017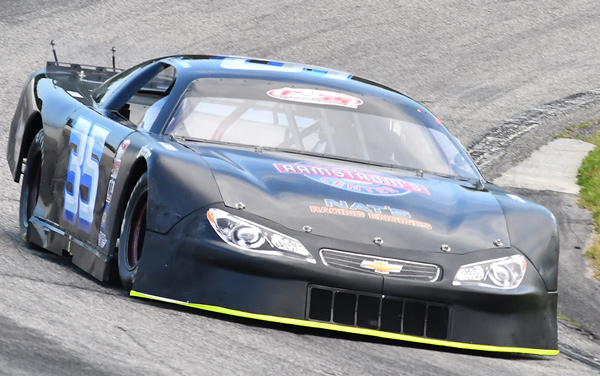 7th at LEE USA
---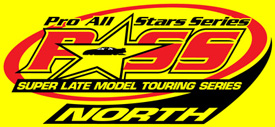 SUNDAY, JULY 30, 2017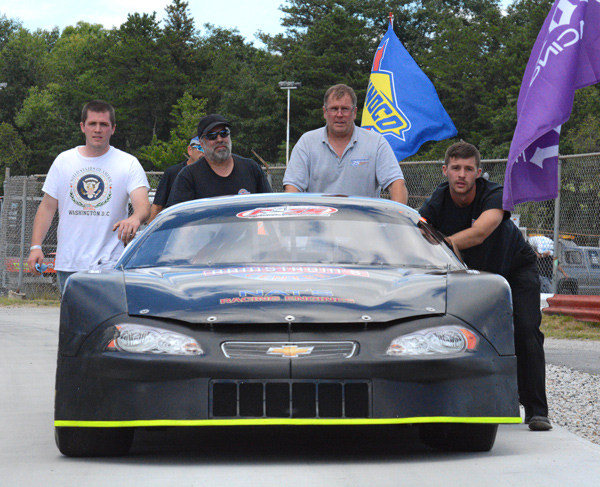 Photo by Lindsay Ellison

8th at Oxford Plains
---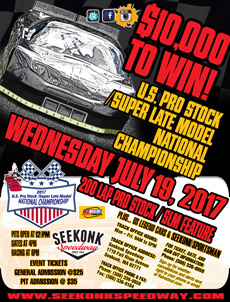 U.S. PRO STOCK/
SUPER LATE MODEL NATIONAL

-
WEDNESDAY, JULY 19, 2017
3rd at Seekonk 200 Lapper
Joey Pole and Eddie MacDonald dominated the front for most of the race, but their equipment was fading as the final laps approached. Derek Griffith, then Garrett Hall and

Derek Ramstrom

managed to get by while Dave Darling, Benjamin and Mike Brightman inserted themselves between The Outlaw and Pole. Griffith, Hall and

Ramstrom

were the top three; MacDonald grabbed fourth while Darling was the first Seekonk regular, cornering fifth place.
---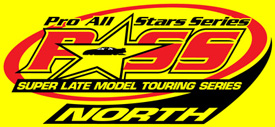 55th Memorial Day Classic
presented by
Mekkelsen RV Sales & Rental

SUNDAY, MAY 28, 2017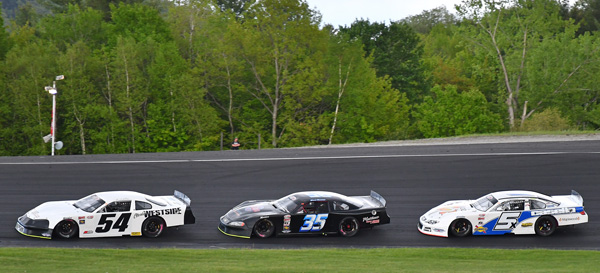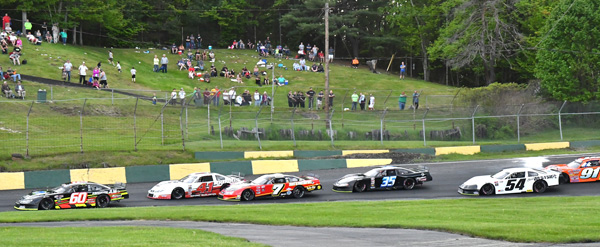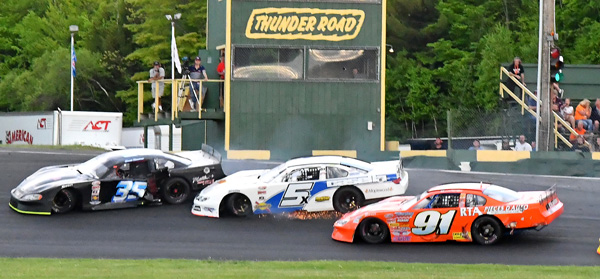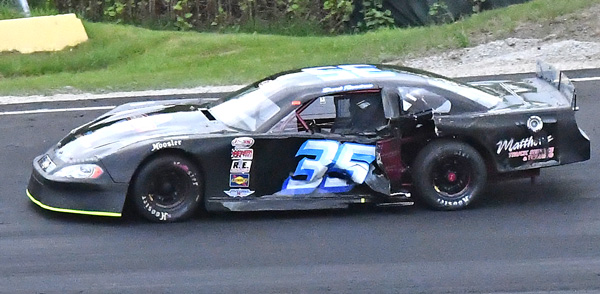 13th at Thunder Road

after a tangle on lap 113
Photos below by Lindsay Ellison
---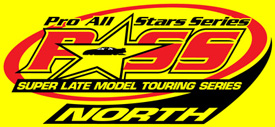 Sunday, May 21, 2017
2nd at MONTMAGNY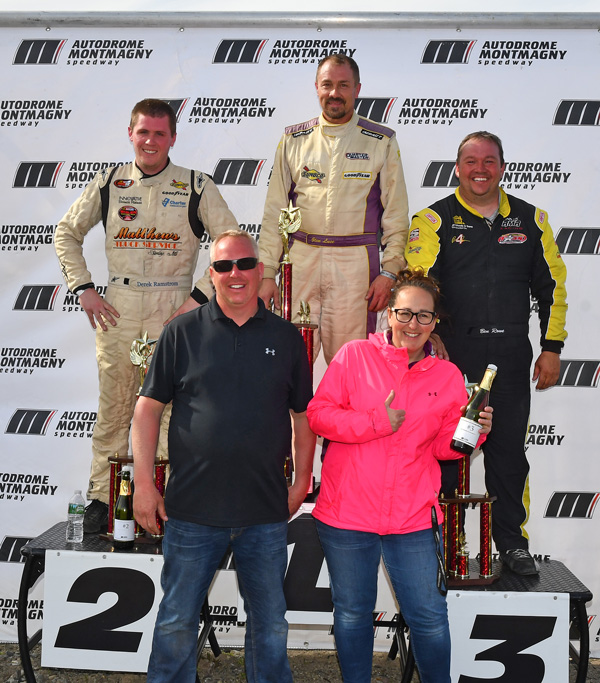 Derek, 2nd; Glen Luce, 1st; Ben Rowe, 3rd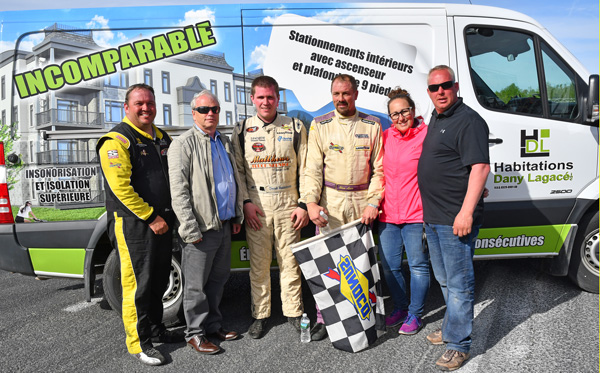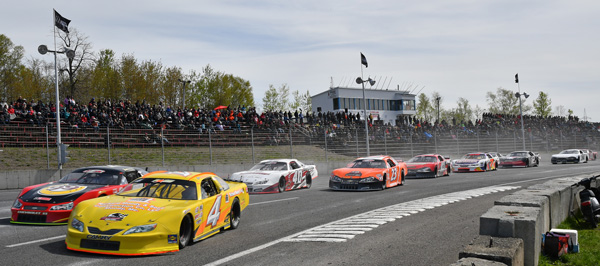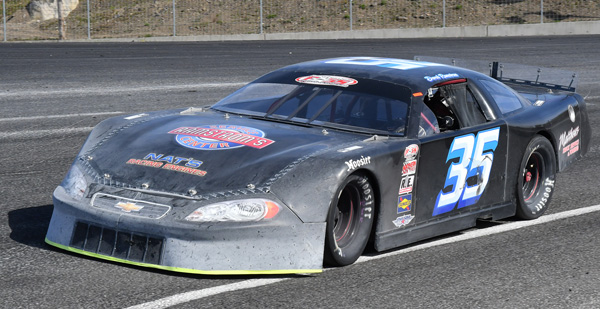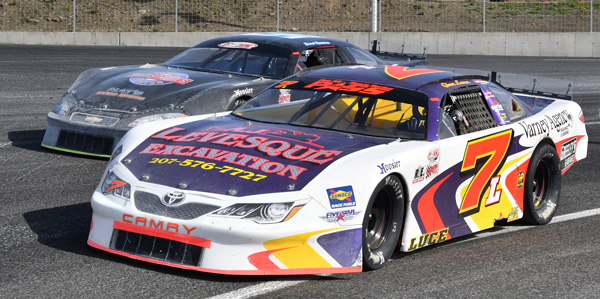 ---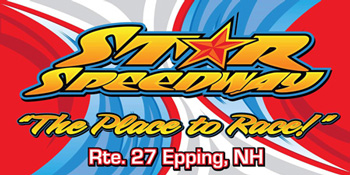 SATURDAY, MAY 13TH


PASS NORTH - 150 LAPS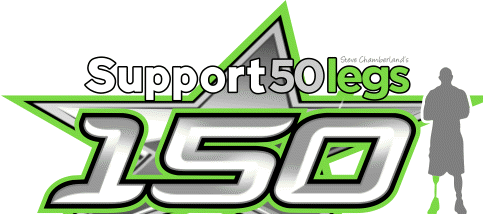 THE WIN!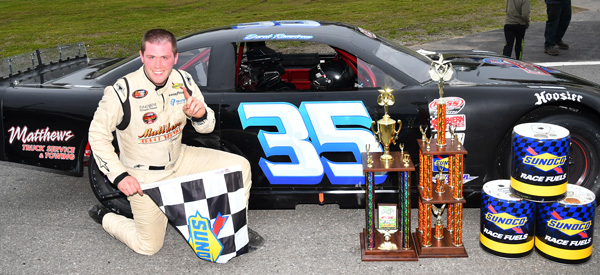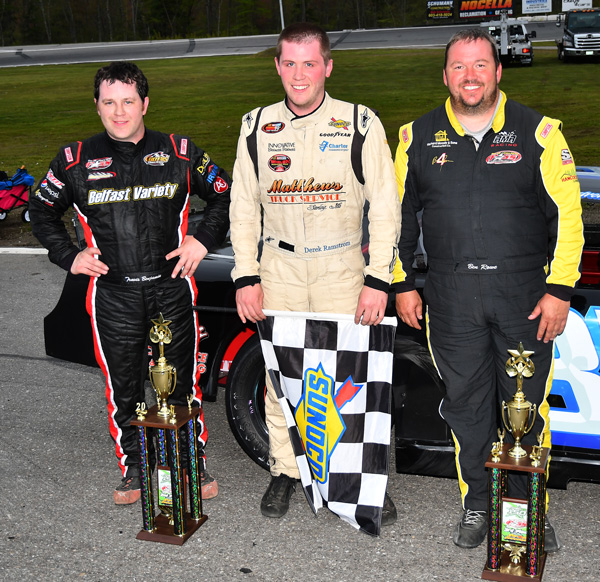 TRAVIS BENJAMIN #7 - 2ND; WINNER DEREK; BEN ROWE #4 - 3RD

---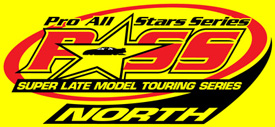 Sat., April 29th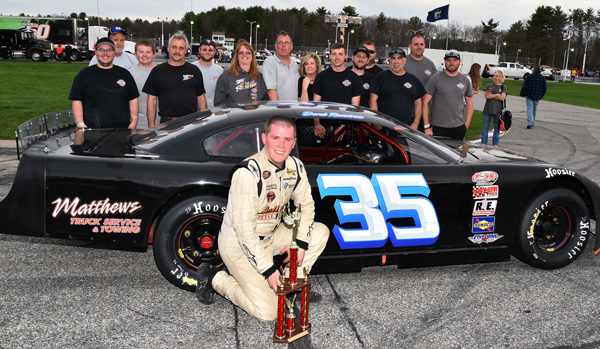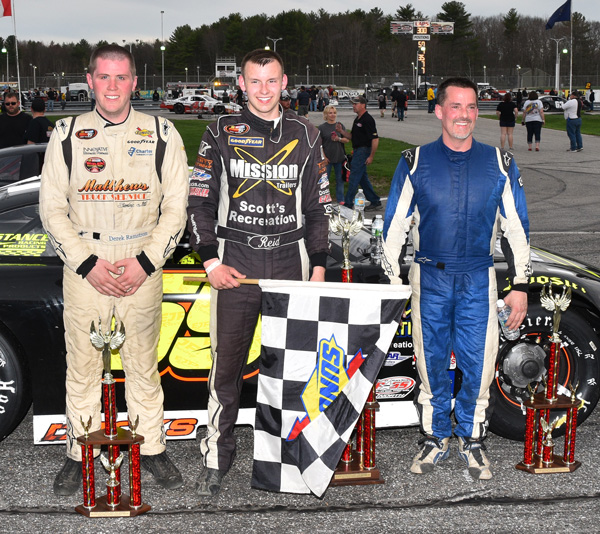 DEREK - WINNER REID LANPHER #59- CURTIS GERRY 2nd #7g

LAST LAP: CURTIS GERRY #7G - DEREK - TRAVIS BENJAMIN #7
2nd at The 300
The #7 car of Curtis Gerry had finished 2nd. There were concerns about the motor in the car being legal. He was offered the opportunity by PASS Tech to have the engine torn down. Gerry chose not to go through the tear down procedure. As per PASS rules this resulted in an automatic disqualification from the event.
---


43rd Annual ICEBREAKER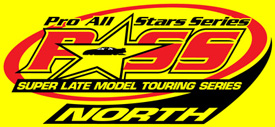 Sat. & Sun., April 8th & 9th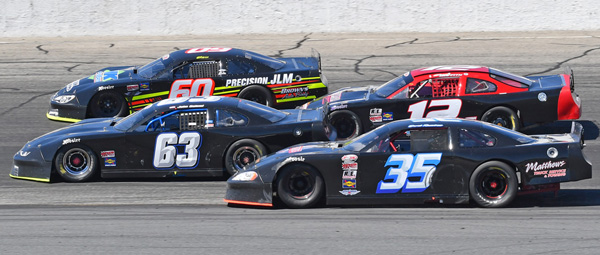 4th at The ICEBREAKER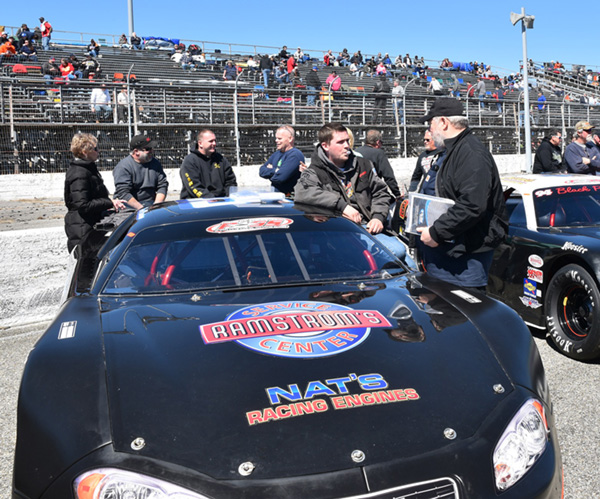 ---
2017 SCHEDULE

www.ProAllStarsSeries.com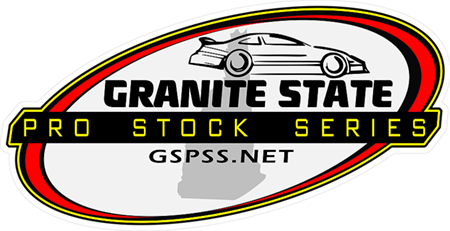 www.gspss.net

cra-racing.com
-
All Events for
Super Late Model - SLM


-


April 2nd - Thompson Speedway
Motorsports Park
Thompson, CT

PASS North/National - 75 Laps

"THE ICEBREAKER"

-
April 29th - Beechridge Motor Speedway
Scarborough, ME
PASS North/National - 300 Laps
"THE BEECH RIDGE 300"


-


May 6th - Star Speedway
Epping, NH
PASS North - 150 Laps


-


May 21st - Bristol Motor Speedway
Bristol, TN
ARCA/CRA Super Series - 100 Laps
"THE US SHORT TRACK NATIONALS"


-


May 28th - Thunder Road Intl. Speedbowl
Barre, VT
PASS North - 150 Laps


-


June 23rd - Lee USA Speedway
Lee, NH
PASS North - 150 Laps


-


July 1st - New Hampshire Motor Speedway
Loudon, NH


Granite State Pro Stock Series - 60 Laps




-


July 2nd - Oxford Plains Speedway
Oxford, ME
PASS North - 150 Laps
"THE OPEN"

(non-points - a qualifier for the Oxford 250)



-


July 12th - Seekonk Speedway
Seekonk, MA
Seekonk Open Event - 200 Laps
"THE US PRO STOCK/SLM NATIONAL"


-


July 30th - Oxford Plains Speedway
Oxford, ME
PASS North - 150 Laps


-


August 11th - Lee USA Speedway
Lee, NH
PASS North - 150 Laps


-


August 27th - Oxford Plains Speedway
Oxford, ME
PASS North/National - 250 Laps
"THE OXFORD 250"


-


Sept. 4th - Winchester Speedway
Winchester, IN
ARCA/CRA Super Series - 100 Laps
"THE WORLD STOCK CAR FESTIVAL"


-


Sept. 23rd - White Mntn. Motorsports Park
North Woodstock, NH
PASS North - 150 lAPS


-


Oct. 8th - Winchester Speedway
Winchester, IN
ARCA/CRA Super Series - 400 Laps
"THE WINCHESTER 400"


-


Oct. 13th - Thompson Speedway
Motorsports Park
Thompson, CT


Granite State Pro Stock Series - 60 Laps


"THE SUNOCO WORLD SERIES
OF SPEEDWAY RACING "


-


Oct. 21st - Orange County Speedway
Rougemont, NC


PASS South - 150 lAPS